The Wirtschaftsschule am Oswaldsgarten (formerly Friedrich-Feld-Schule) is a vocational school with a focus on commercial training. We offer a variety of courses leading to different qualifications:
college and university entry qualification,
intermediate school leaving certificate,
vocational training on a full-time or part-time basis.
Situated in the very centre of Giessen, a medium sized university town in Germany (population approx. 80,000 plus 24,000 university and 7,000 college students), the Wirtschaftsschule am Oswaldsgarten looks back on nearly 100 years of successful teaching.
In total we have about 1,100 students, who are taught by approx. 90 staff members. In Germany this makes us a medium-sized vocational school.
We offer a variety of courses leading to different qualifications. Each training course is taught in what we in Germany call a "Schulform" which in English could be called an individual internal school type.
Two of the internal school types offer full-time courses leading to general school qualifications with a focus on economics, either for an intermediate school leaving certificate (10th and 11th grade) or as a university entry qualification (11th to 13th grade).
A further three school types provide specific vocational training on a full-time basis over a two-year period (intermediate vocational schools). We offer state recognised qualifications in Office Management and Administration, Information Technology with a commercial focus, and for Foreign Language Secretaries.
Other students train at the Wirtschaftsschule am Oswaldsgarten in our part-time vocational school. The students train under the "Dual System", which is typical for Germany. Here the students come to school for theoretical commercial and foreign language training on two days each week and they take part in practical "training-on-the-job" in selected local companies on the other three days. Two different school types offer three dual system training courses, either as Wholesale and Import/Export Professionals or as Warehouse Logistics Specialists or as Skilled Employees for Warehousing.
three-year vocational grammar school - economics (BG)
two-year vocational school in Office Management (HBW), Information Technology (BFi) and for Foreign Language Secretaries (FS)
two-year Commercial Vocational College (KBFS)
pre-vocational programs (BzB and InteA)
part-time vocational school (BS)
With such a variety of courses available our students are of very different ages, but within our secondary program students are generally aged between 17 and about 22 years.
Each course has a commercial focus and features subjects related to economics and administration as well as the usual school subjects. All courses include periods of practical training which take place under supervision in local companies. Many of our students learn about the processes involved in office work in our "Learning Office", where they get a first taste of office life. We are keen to give our students the best possible start to their working lives and so we not only offer courses in typing, data processing and other office relevant skills, but also provide them with training for job interviews and job applications, and other life skills such as teamwork and communication.
Mr. J. Dormagen (Principal)
Mr J. Binkhoff (Deputy Principal)
Ms N. Schneppensiefen, Ms E. Regan, Ms D. Schlosser, Dr. R. Siebert (Departments)
2022

The Wirtschaftsschule am Oswaldsgarten celebrates its 100th anniversary with a variety of events.

2016

The Friedrich-Feld-Schule was renamed Wirtschaftsschule am Oswaldsgarten when evidence was found that Feld's later publications promoted the values of the Nazi ideology.

2004

Introduction of two-year higher vocational school for Office Management

1970 - 1990

The school expands and offers further courses and qualifications. These include the dual system vocational school for wholesale and foreign trade professionals, a vocational orientation year, two-year courses for secretaries with foreign languages and two-year courses for commercial IT-specialists.

Oswaldsgarten in the sixties

1959

1956

1936 - 1944

1931 - 1936

The school temporarily moves into the "Alte Kaserne" situated Am Seltersberg.

1923

The one-year Höhere Handelsschule (Commercial College) and the two-year Kaufmännische Berufsfachschule (Commercial Vocational College) come into being.

Dipl.-Handelslehrer (Graduate Vocational Commercial Teacher) Dr. Friedrich Feld becomes headmaster of the school.

1922
The Wirtschaftsschule am Oswaldsgarten is a vocational school with a long-standing tradition.
Situated in the centre of the University Town of Giessen, the WSO aims to make an important contribution to highlighting the relevance of commercial vocational education.
We take our role seriously, working together with our students to conscientiously build bridges to their future by offering all students the best possible preparation for their private and professional lives.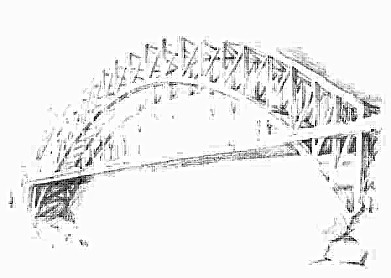 For the learning environment this means that equal significance is afforded to general and vocational education.
The following factors share priority
Mutual respect and esteem
Openness and transparency
Support and assistance for all students
Respect for cultural diversity
Practical and vocational orientation
Networking with training companies and other institutions
Independence and a sense of self-responsibility
Prioritisation of teamwork
Health awareness
in a true house of learning in which both students and teachers enjoy working together for a common purpose.
The school consists of three buildings plus an assembly hall and a sports hall. We are right in the centre of the town and benefit from the urban infrastructure. We can easily be reached by public transports, with many bus stops including the central "Marktplatz" – Market Square only a few minutes away on foot. The nearest train stop, "Oswaldsgarten" is a mere 100 meters away and the neighbouring shopping mall "Neustädter Tor" offers great covered parking facilities.
Adult students may prefer to use the free parking on the other side of the railway bridge – although here it's a good idea to be there early.
The administrative and secretarial offices are located in Building A on the Georg-Schlosser-Str. 20 site.
House C and the assembly hall are also situated on the Georg-Schlosser-Str. 20 site.
House D, which houses the vocational grammar (high) school, is one street away opposite the main entrance to the Neustädter Tor shopping centre, at Albert-Schweitzer-Str. 1.